/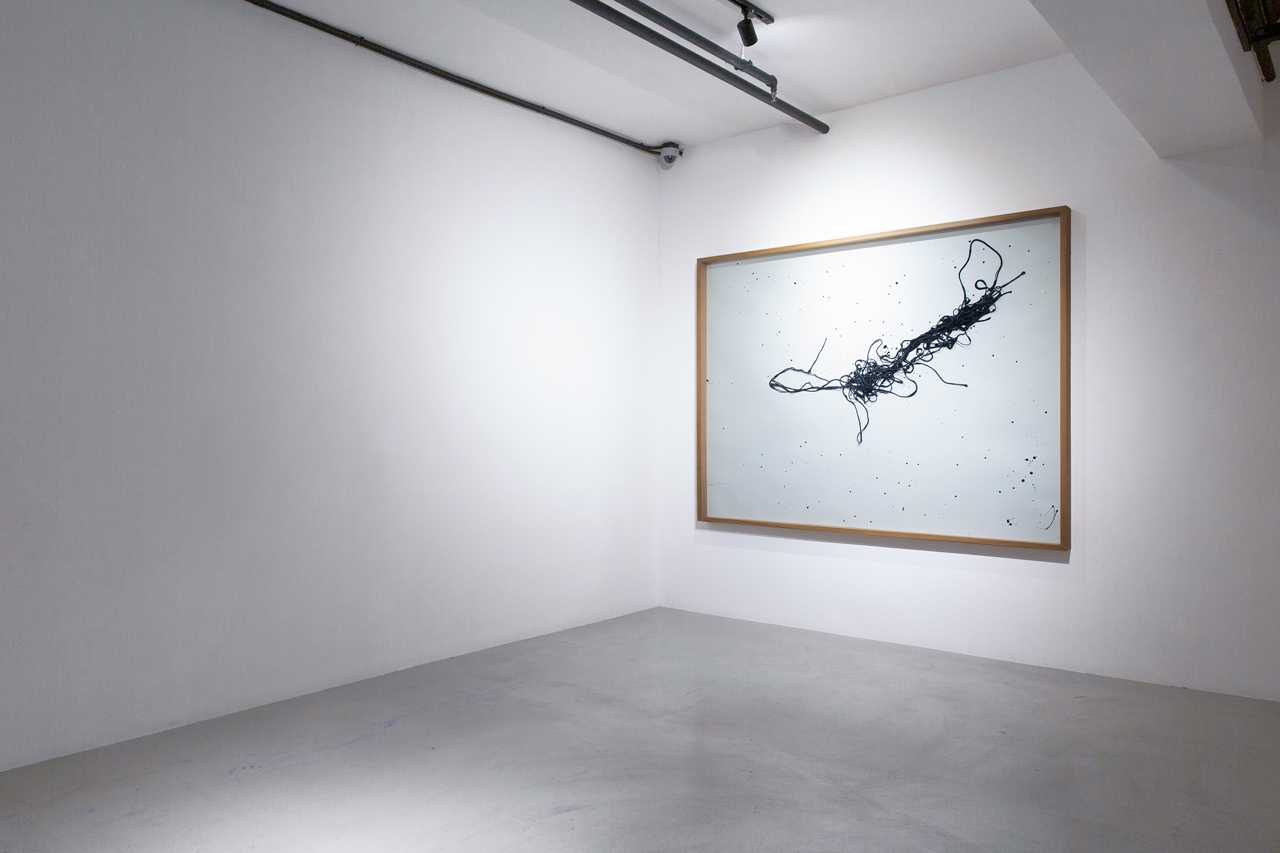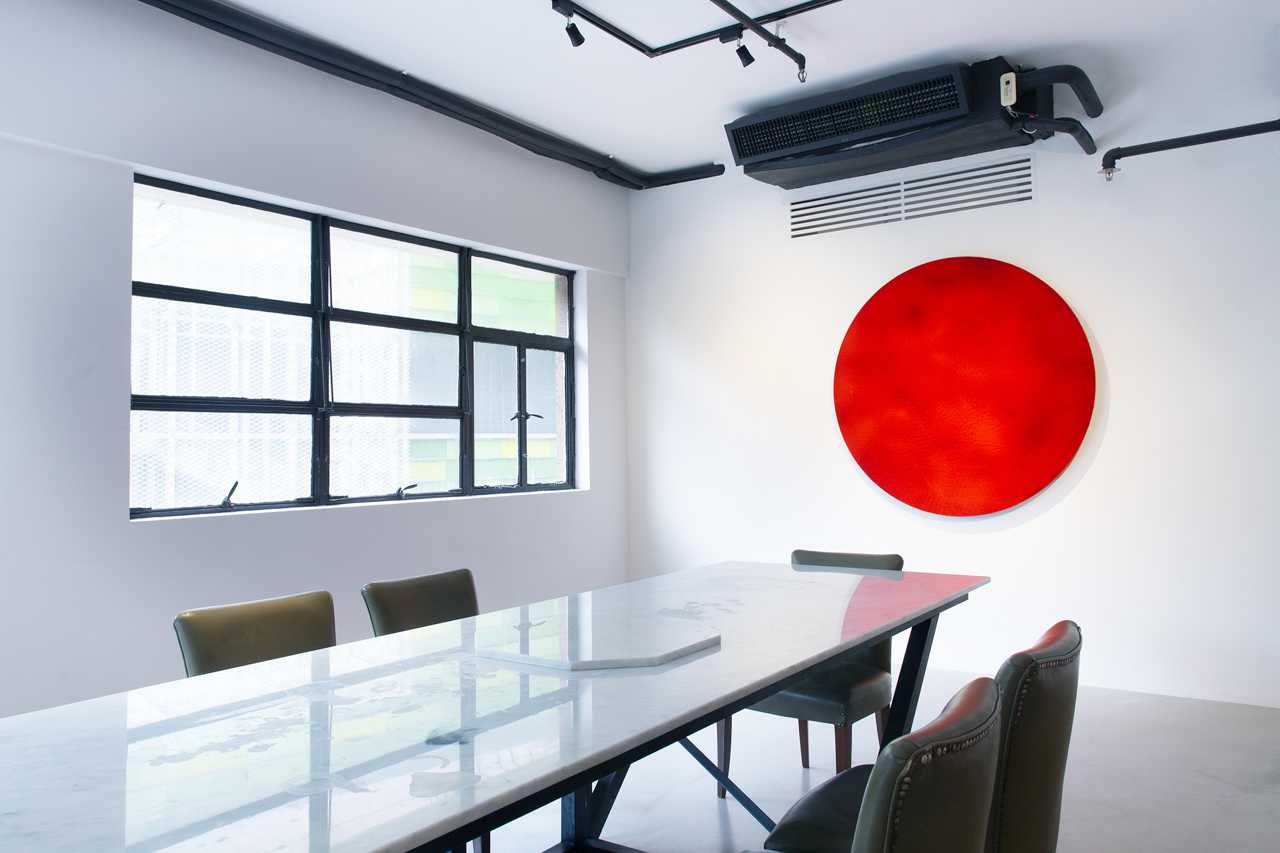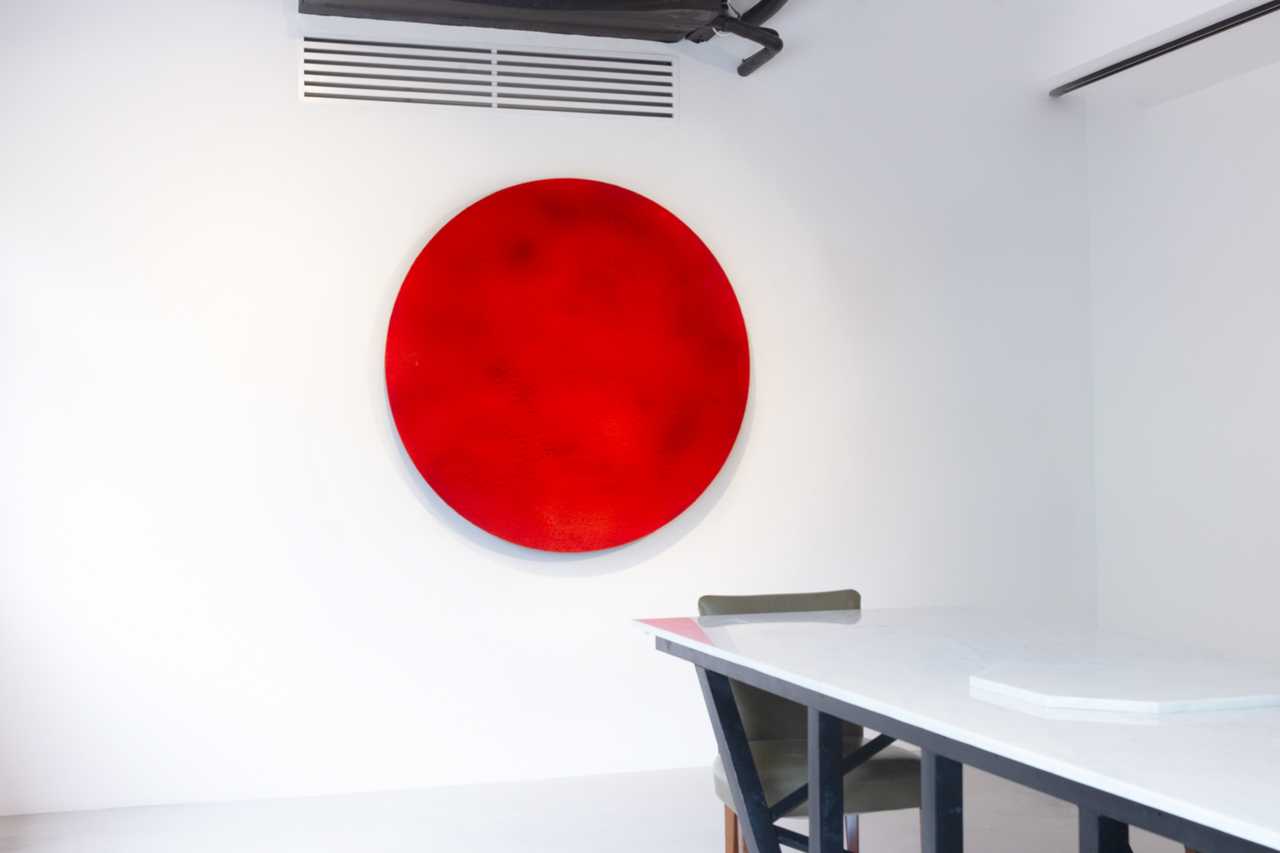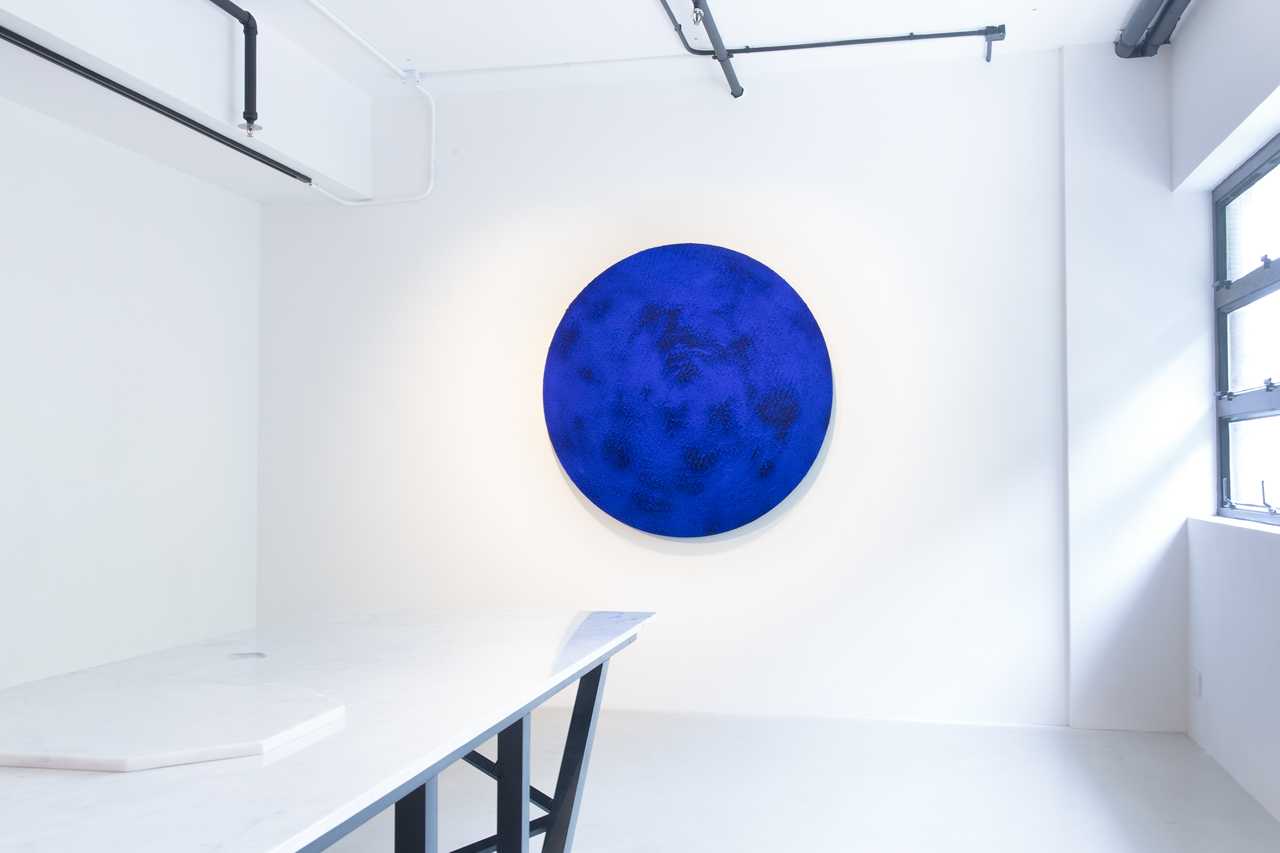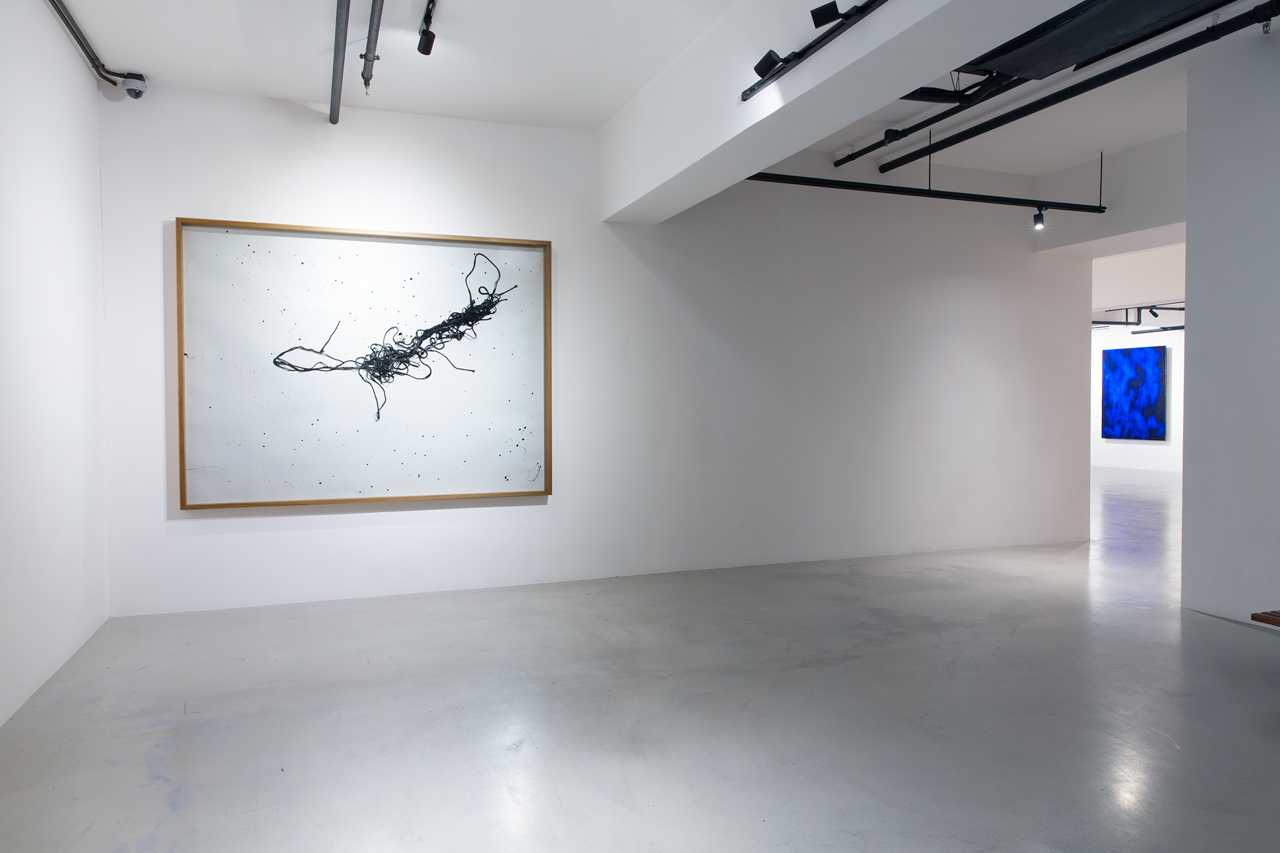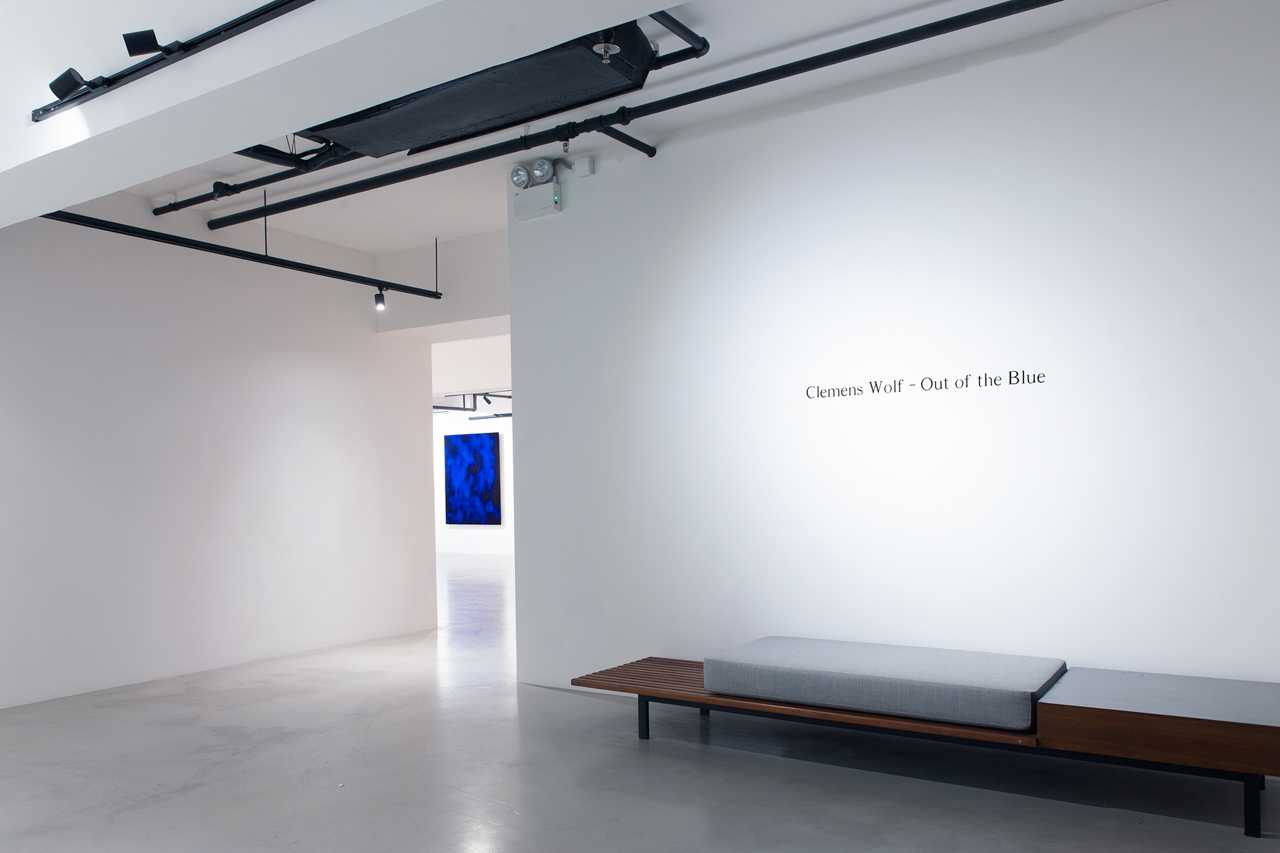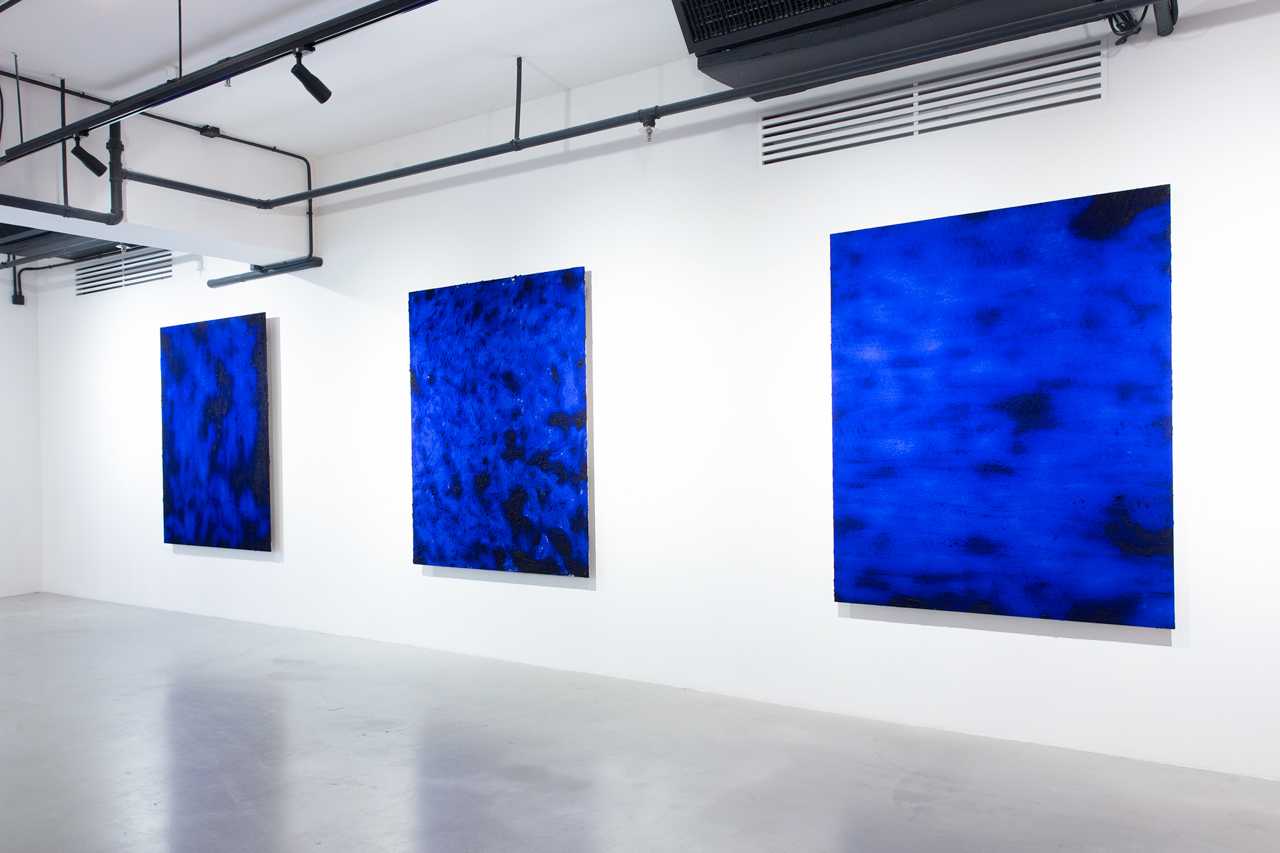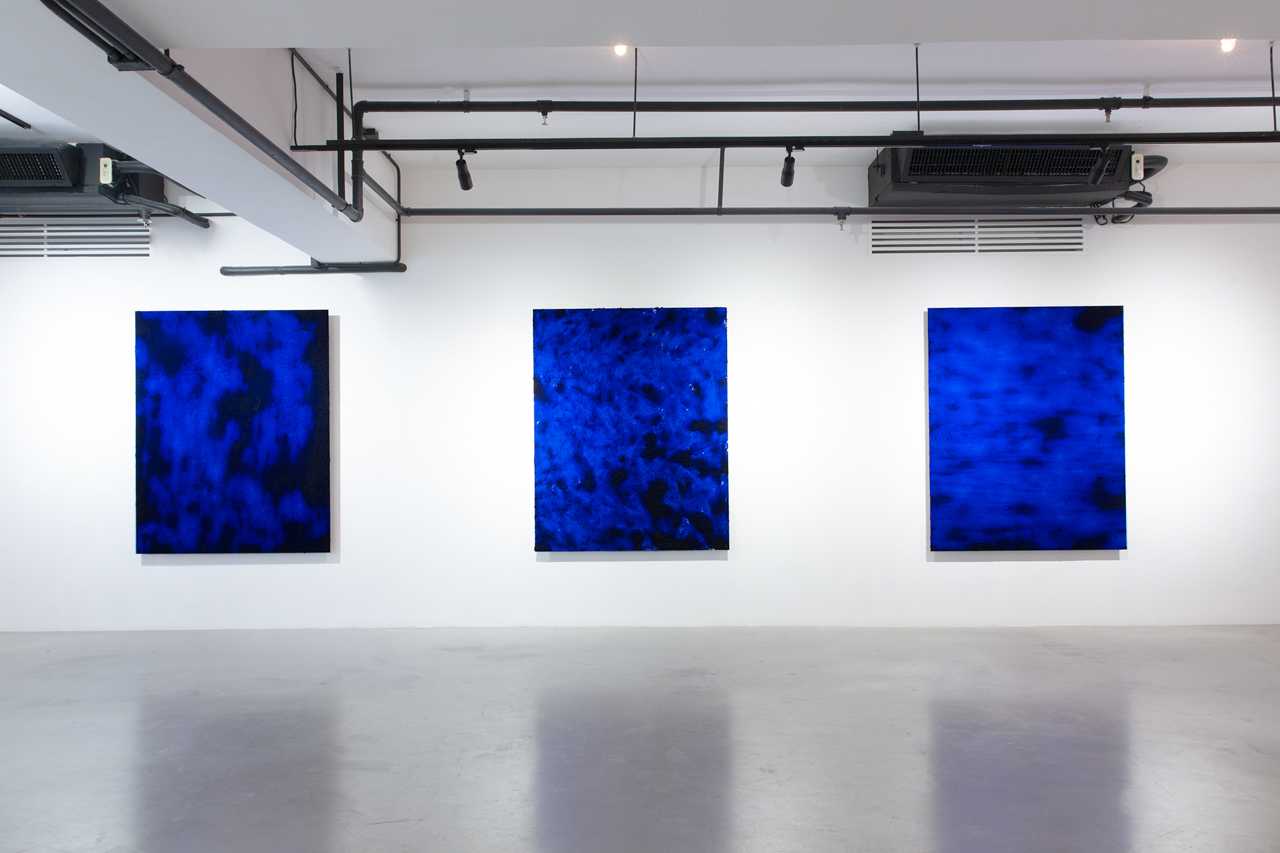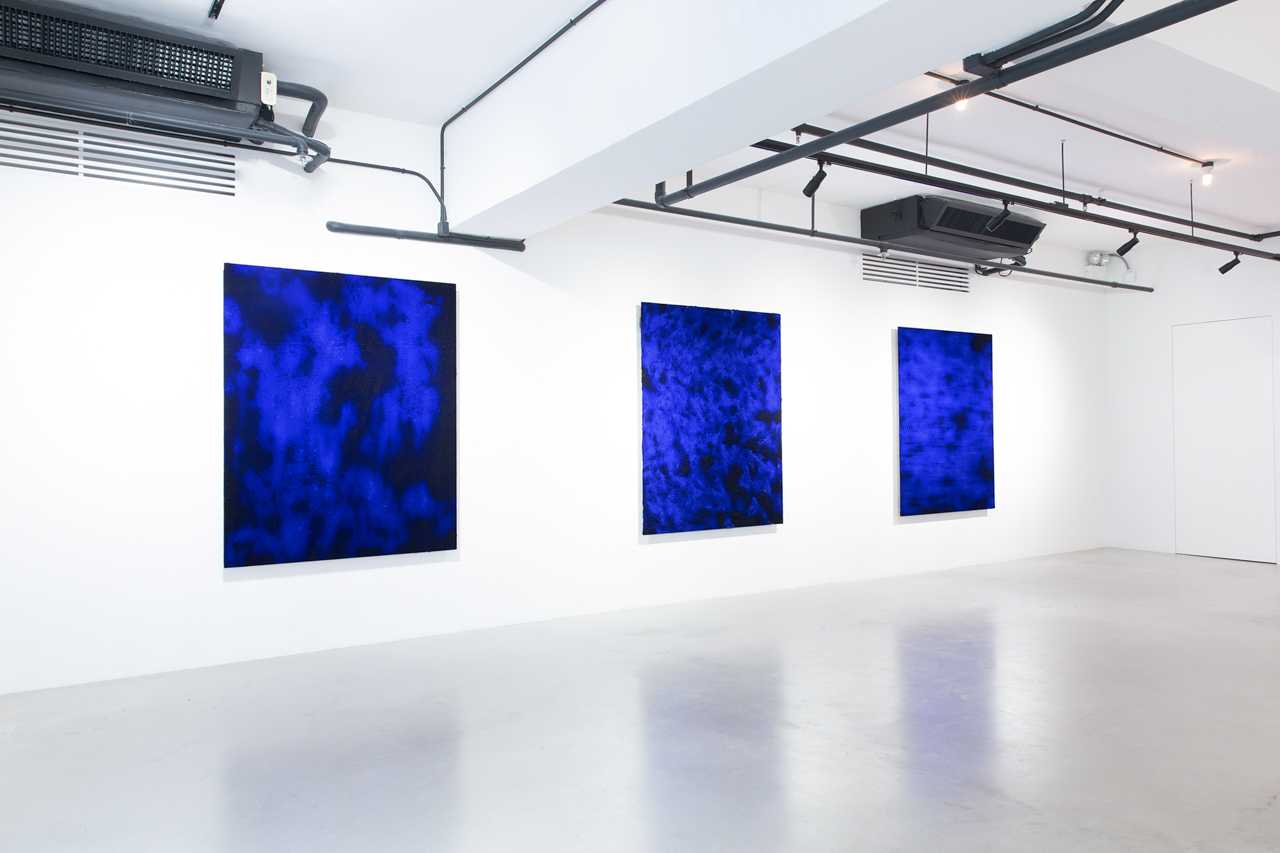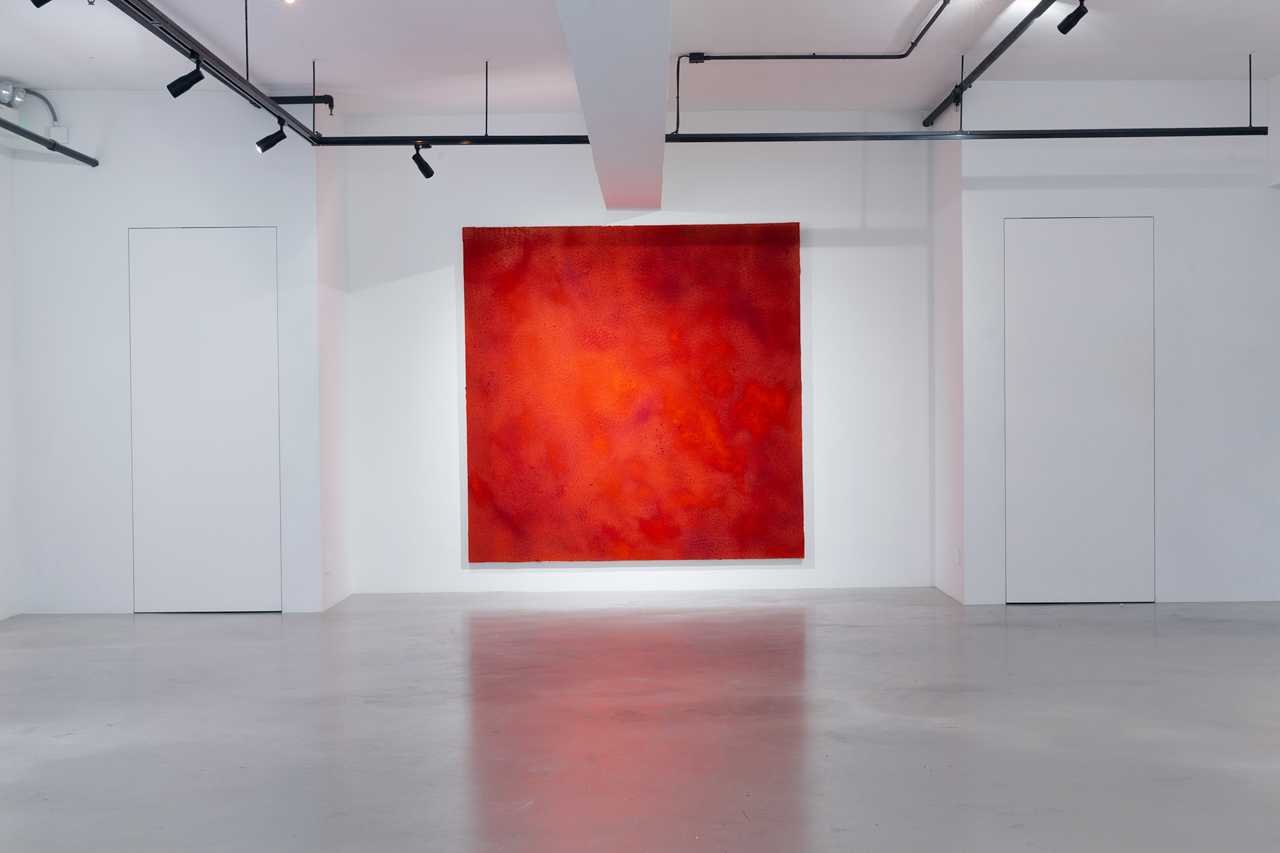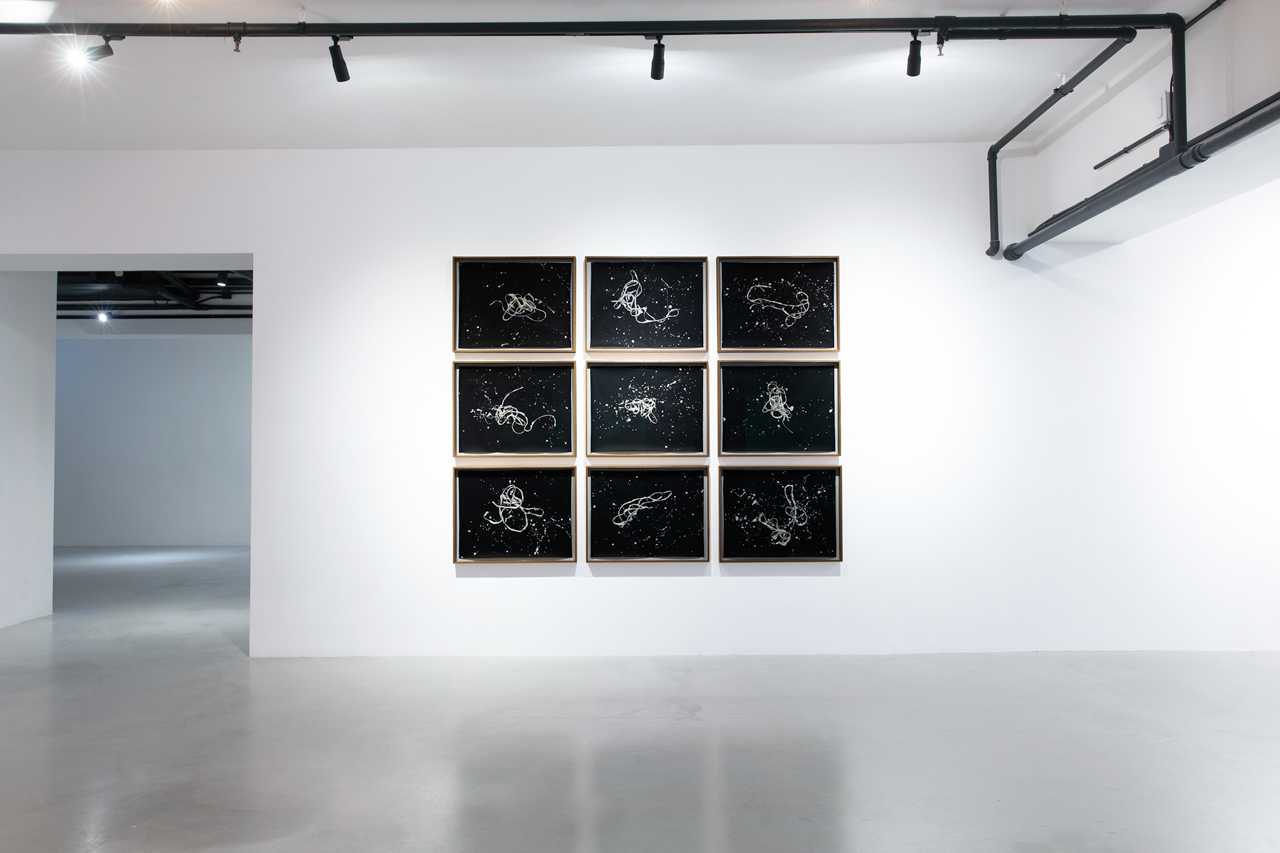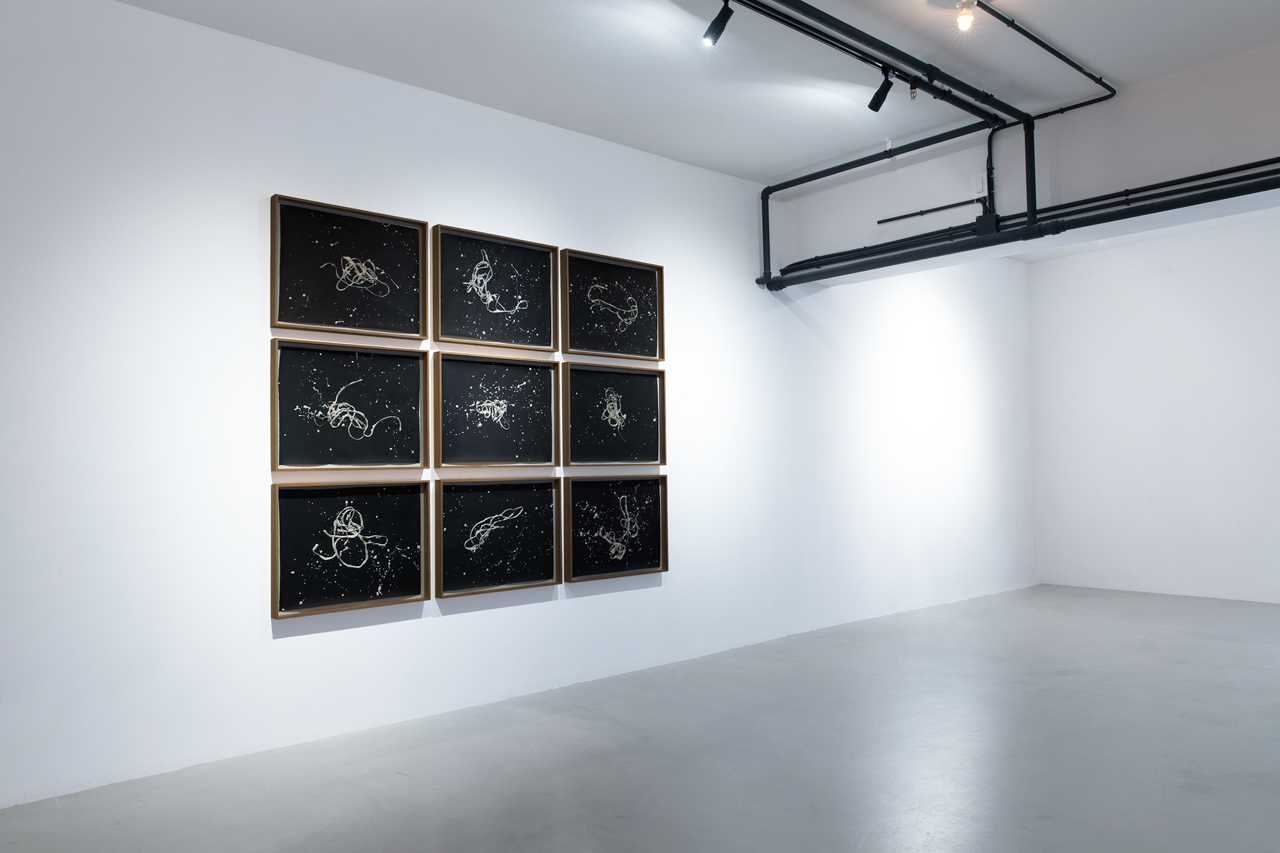 OUT OF THE BLUE
The title of the show Out of the blue reflects on the surprise momentum all his works have in common. They follow Wolf's idea of capturing or freezing a very fragile and unreproductive moment while asking the question of being figurative or abstract and at the same time playing with the viewers perception by using different textures.
The expanded metal pigment paintings are done with a piece of expanded metal he uses as a brush. First he puts a thick layer of oil paint onto the canvas and then he is creating a monochrome textural composition by printing the expanded metal into the paint followed by adding pigment onto the paint. The final compositions is made without touching the surface.
The Line Drawings shown are part of his Parachute Works Series. Within this series he is working in all disciplines of art practice like sculpture, object, painting and drawing. The line drawings refer to the unforced moment in a drawing. There is the saying the better a drawing is the more it is kind of "thrown".
He arranges the parachute lines which are first soaked in resin in his hands and "throws" or actually I let them fall onto the paper without rearranging them. This moment is again unique and can't be reproduced. This follows Wolf's idea of the unique unreproducible and fragile moment which embraces a very special beauty of decay.