/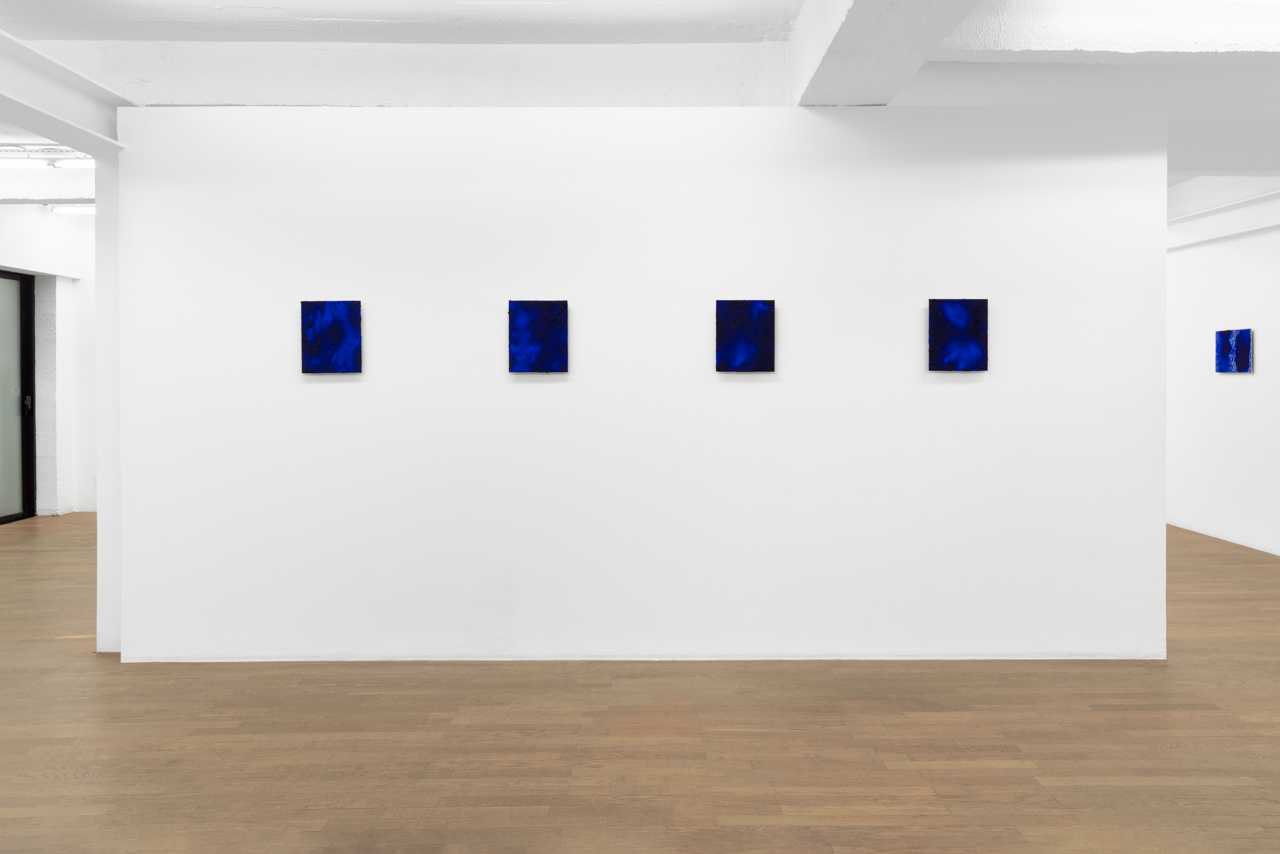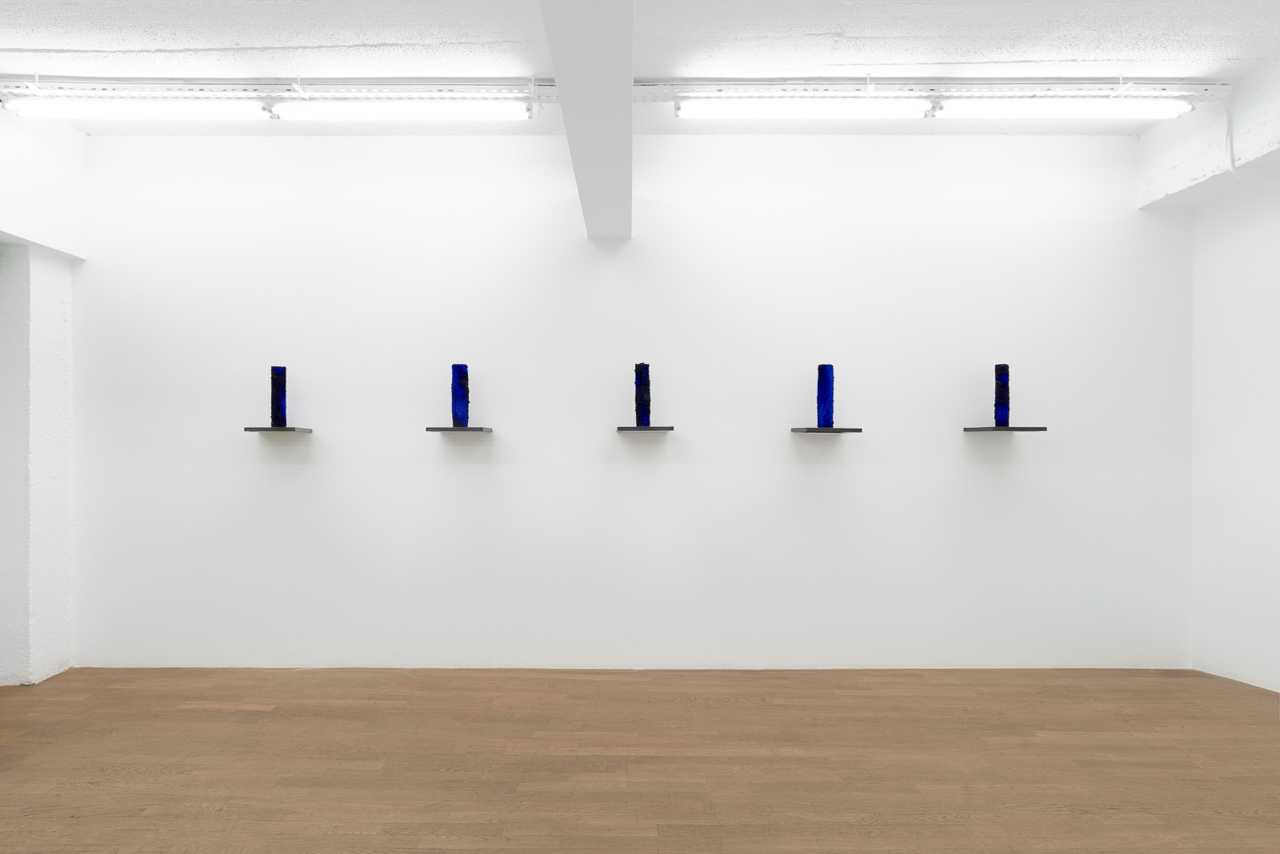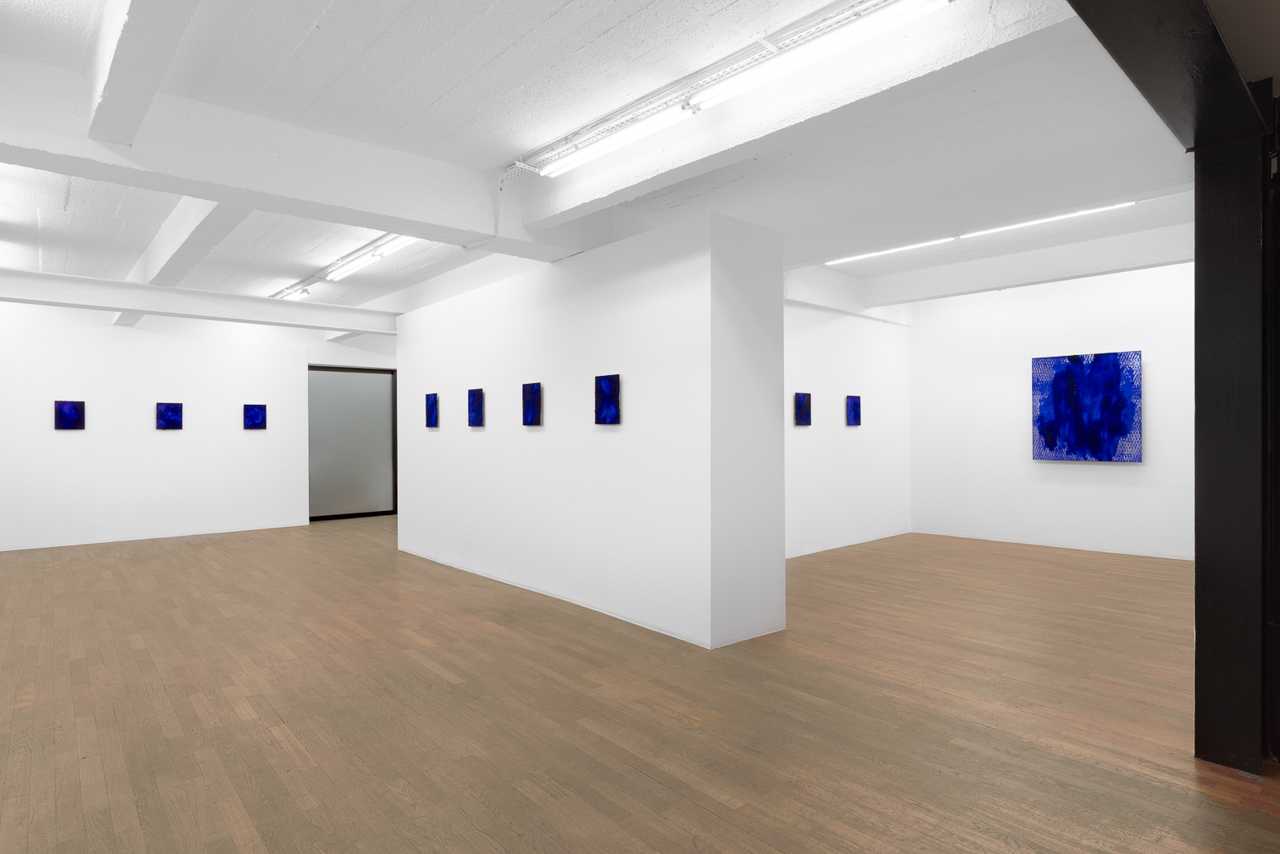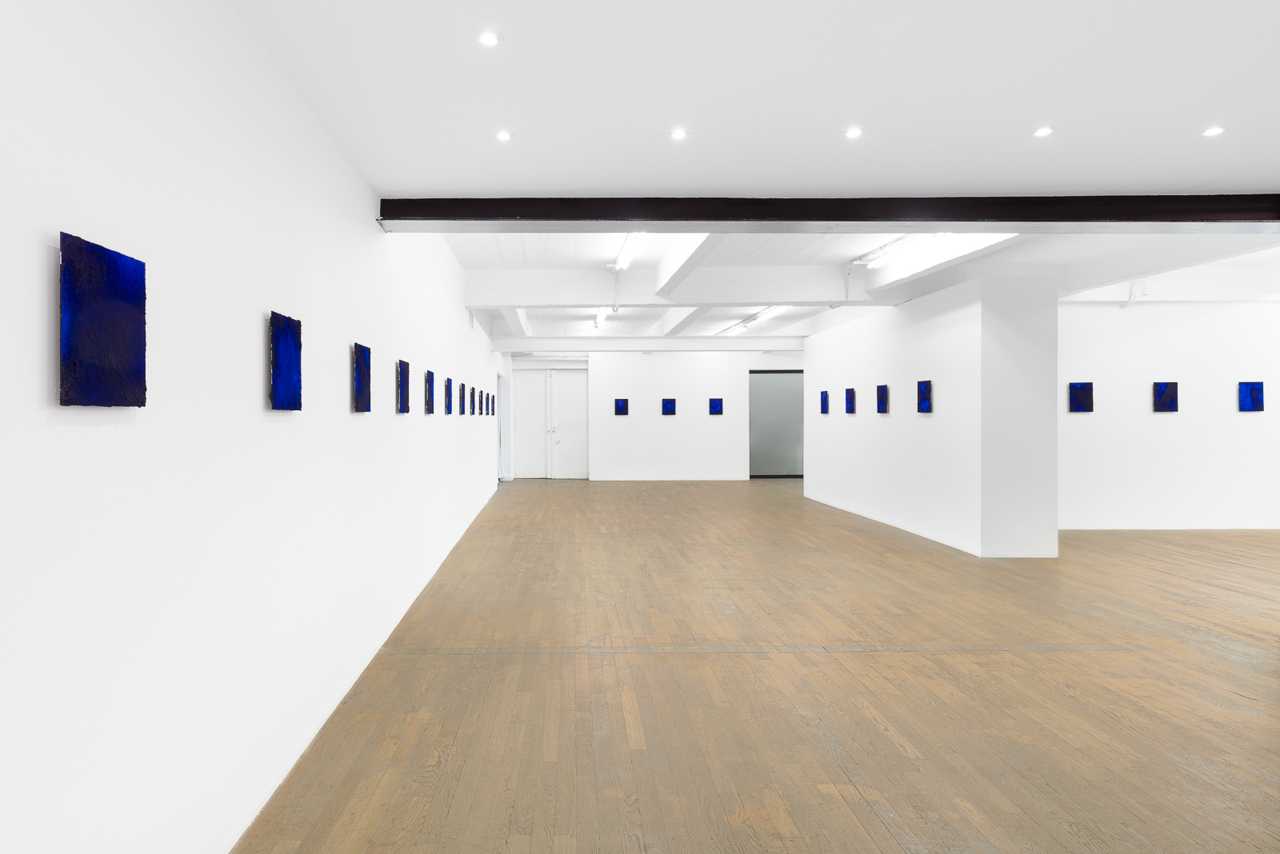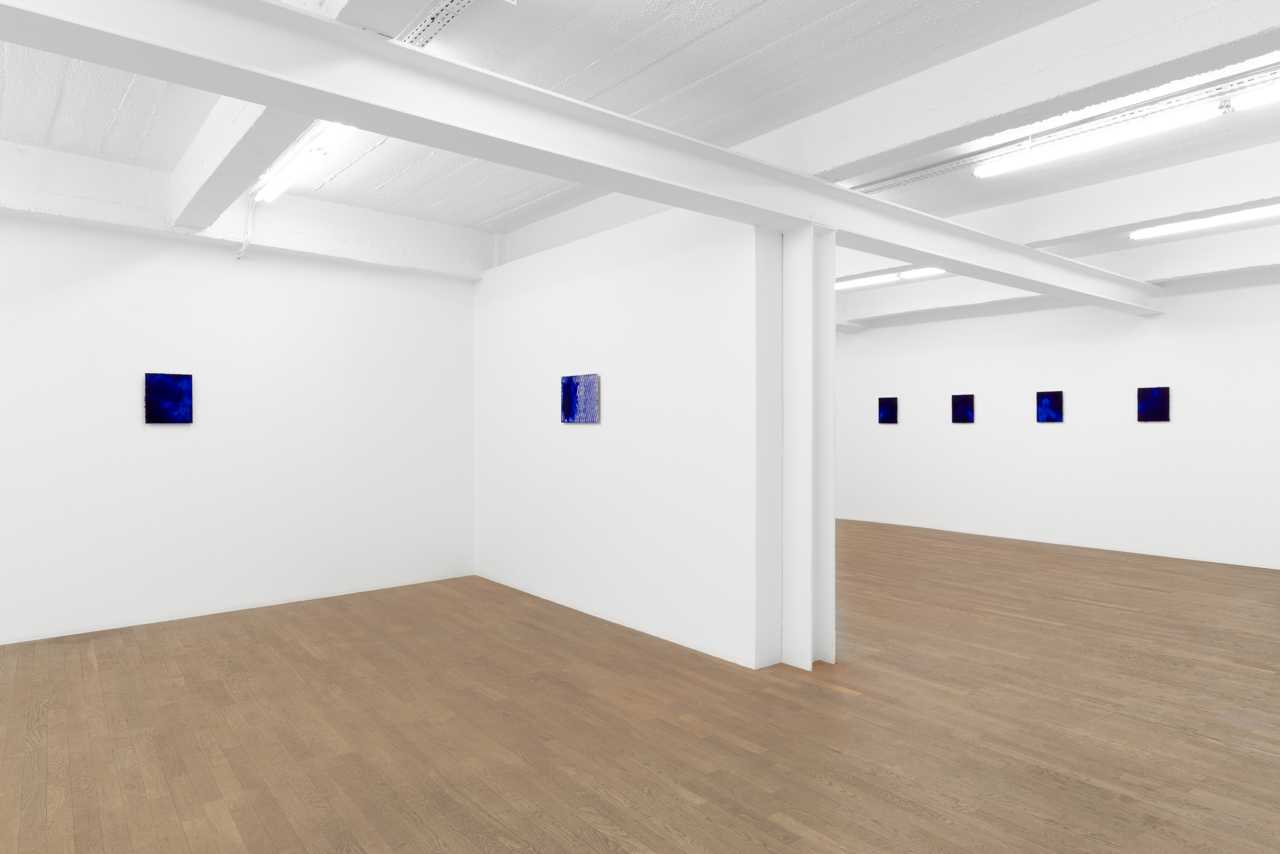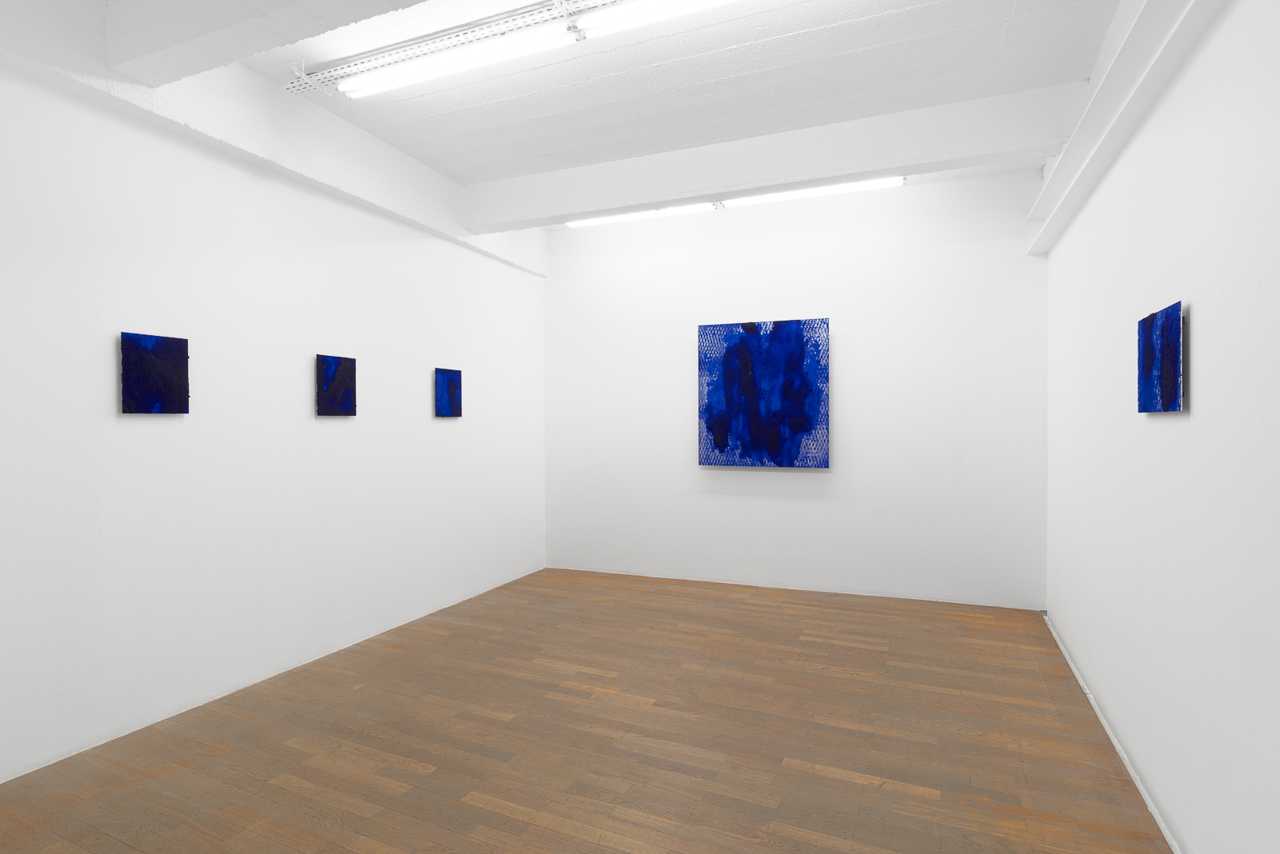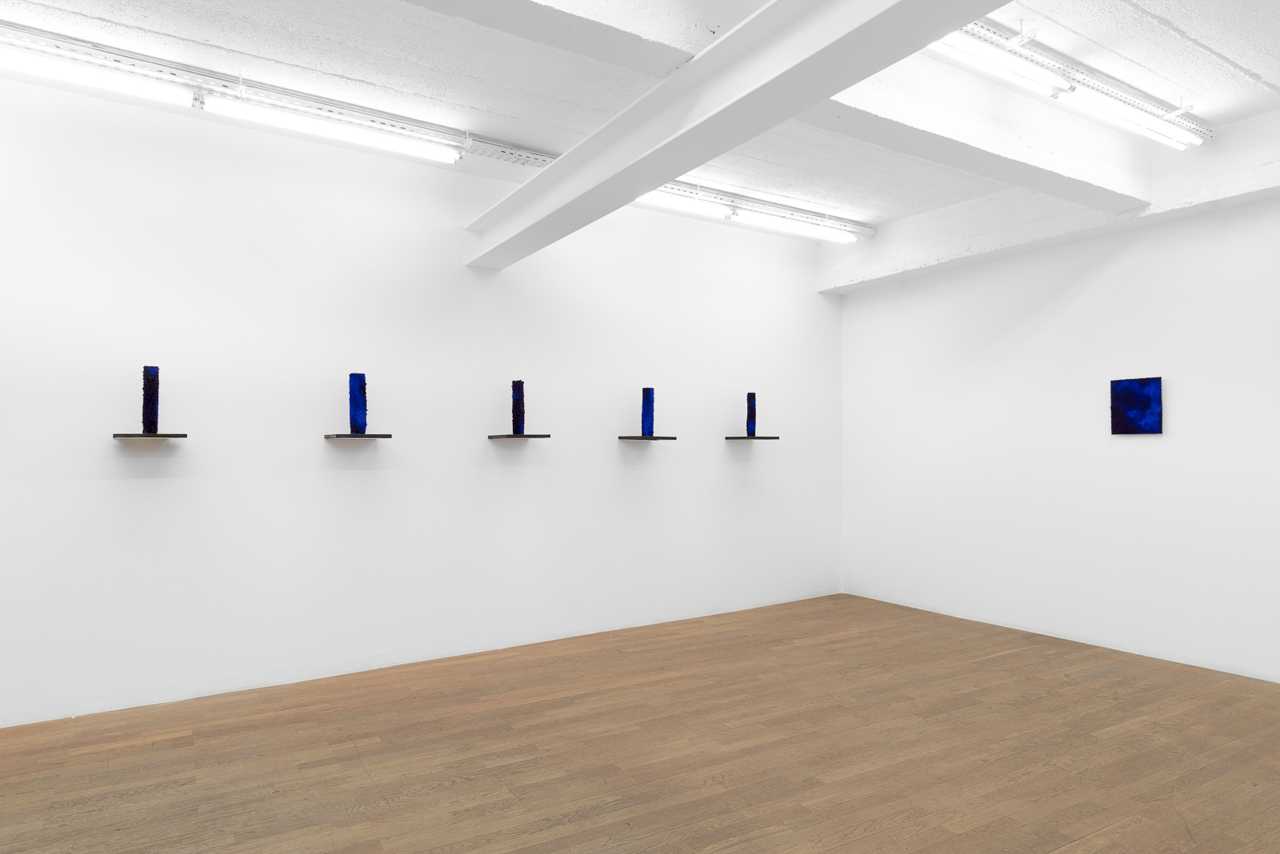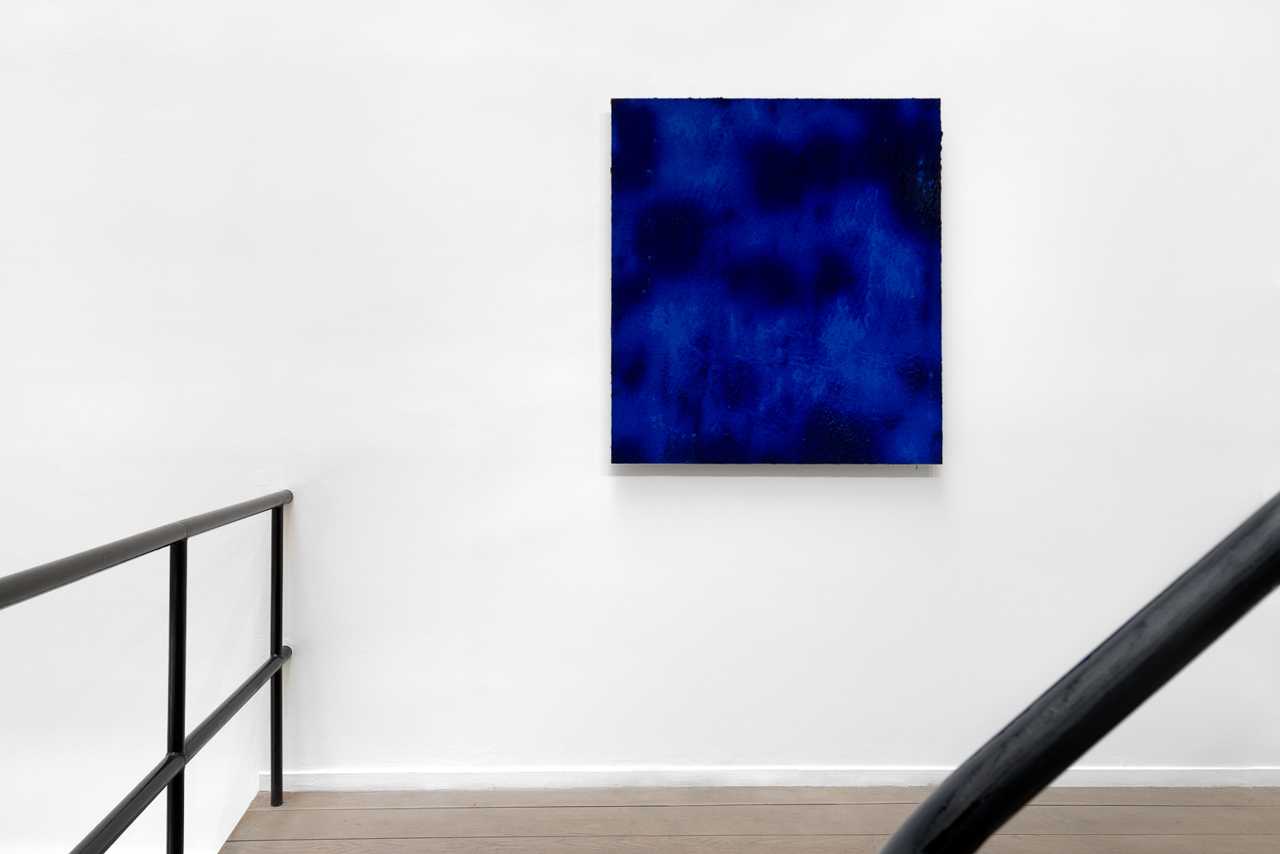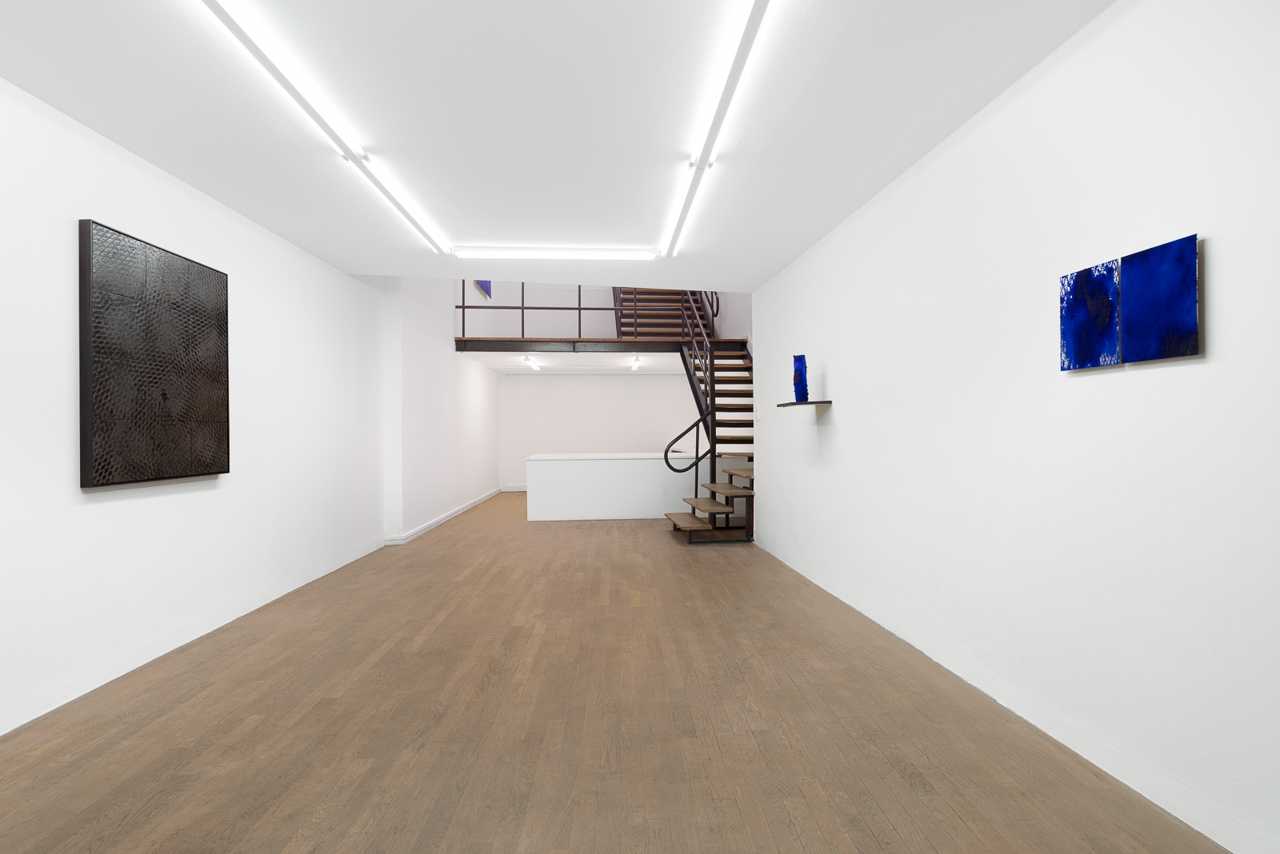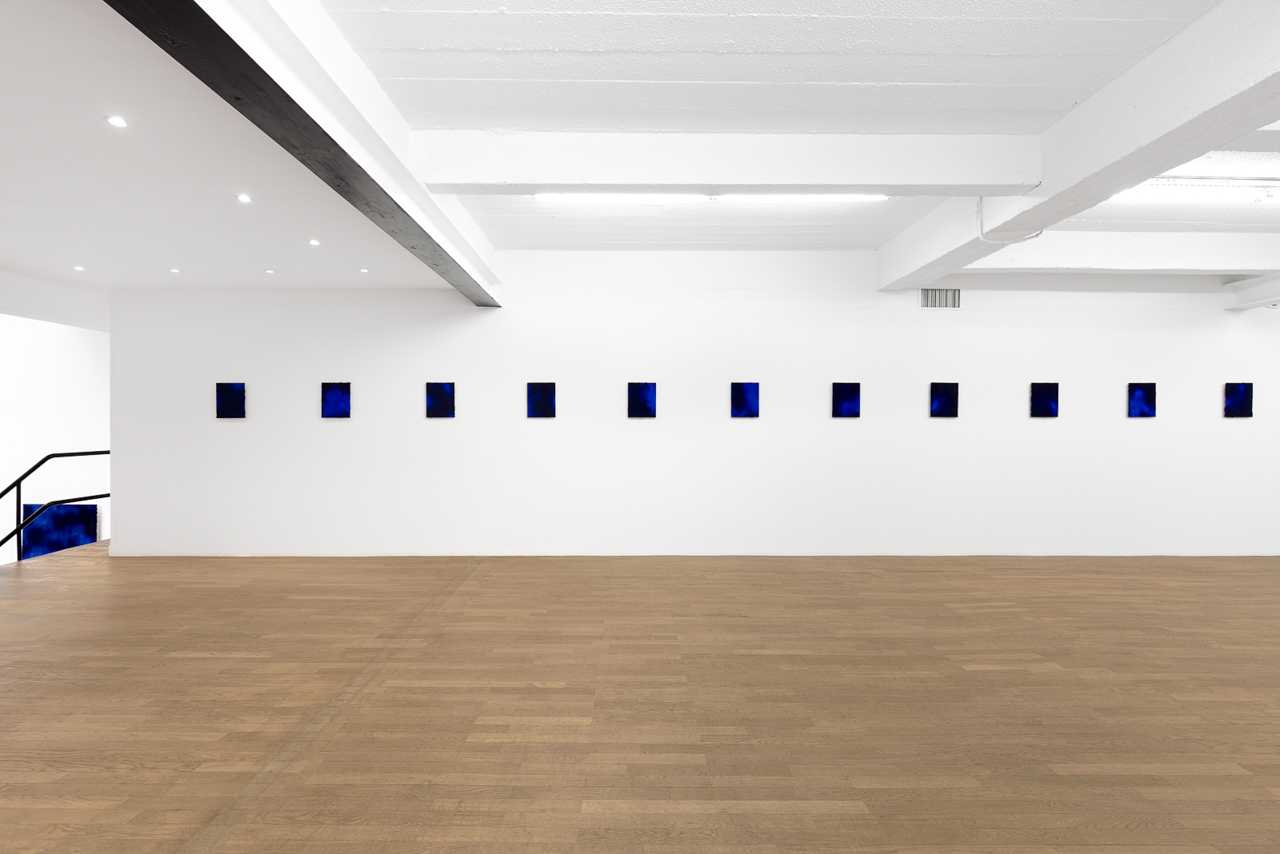 CAN'T TOUCH THIS
Two linked exhibitions taking place simultaneously in two different cities. Austrian artist Clemens Wolf is coupling his third Backslash exhibition with a show opening at the same time at Galerie Steinek in Vienna. Designed to form a single unit, the exhibitions offer two different notions of the understanding of art that mirror each other. Can't Touch This in Paris shows inaccessible fragile pieces, whereas Can Touch This in Austria features seemingly indestructible works. Each gallery will include the corresponding series in a specific room.
At Backslash, Can't Touch This focuses on the delicate and precious pieces from this double series. Wolf uses pigments and oil on aluminium, which brings a velvety quality and soft materiality underpinned by the bright blue tones. For his mural series, he has produced a geometric pattern with a piece of metal he moves across the canvas like a brush. The artist starts by applying a thick coat of oil paint then creates a highly textured monochrome composition by pressing the metal into the paint. Next he adds the blue pigment, and the abstract yet figurative final composition takes form without touching the support. These are markedly dense paintings featuring thick layers of monochrome abstraction. Wolf also employs this technique in the sculptures he designed expressly for the Parisian gallery. Deep blue monoliths rise up like statues controlling the flow of the show. The trademark blue from Wolf's palette corresponds to an approach to colour much like the International Klein Blue, reminding us of the Yves Klein's obsessive research and explorations.
Wolf's works read like intriguing yet disturbing landscapes. The misty aspect of the Austrian artist's pieces seem to be born from a distant memory or dream, intensifying the nebulous feeling. The electric blue is an enthralling presence that inexorably draws the viewer's gaze as grid-like patterns emerge. Fascinated by ruins and the idea of borders, Wolf obsessively repeats barrier motifs in his series, thus introducing optical distance between viewer and subject.
The Galerie Steinek series will be displayed near the entrance of the Parisian exhibition. The Vienna series will be strewn across the floor on the gallery's ground level, forming a collection of works viewers can stroll across. Similarly to floor tiles, the pieces are based on traditional construction techniques. Wolf makes them using grog then hand-paints them and fires them in the style of Japanese raku enamelling, a method that uses very high temperatures. These incandescent, metallic-looking pieces strongly contrast with the fragile and hazy paintings hanging on the walls.